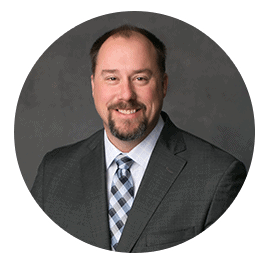 Steve Hassebroek
Owner & Broker Associate
I am originally from Buffalo Center and have lived and worked in this area my entire life. After graduating from Iowa State University in Finance, I became a farm loan officer/mortgage lender in the North Central Iowa area. From there, I co-founded Central States Agency, LLC in 2005 and began selling farmland and residential real estate in the North Central Iowa area, specifically, Winnebago, Hancock and Kossuth Counties in Iowa.
Farmland values can vary substantially from geographic areas and in pockets as small as a township. My background and career choices have allowed me to closely monitor and participate in the farmland sales market for over 25 years. I believe this level of experience gives me a unique understanding of the farmland market in this area.
In my free time, I enjoy fishing, golfing and a host of outdoor activities. I participate in a variety of local civic organizations and have served on the volunteer fire department and ambulance crew.